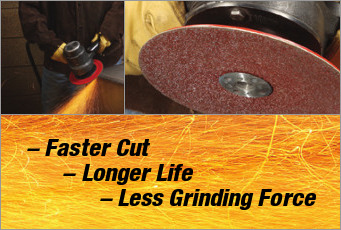 3M™ Cubitron™ II Fibre Disc 982C
This premium fibre disc features 3M's patented new ceramic mineral. Designed for carbon steel metalworking applications such as weld grinding, beveling, flame-cut edge clean-up, and deburring.
Cubitron™ II Fibre Discs are made with revolutionary 3M precision-shaped ceramic grain technology, engineered with ultra-sharp, fast cutting points that wear evenly, run cool and optimize mineral breakdown to maximize disc life.
Put it to the test and see for yourself. We guarantee 982C will outlast your current fibre disc or you can return it for a full refund.