Is it possible to replace all your
Chemical Gloves with just ONE glove?
Introducing the...
Lightweight
Advanced Co-Polymer Technology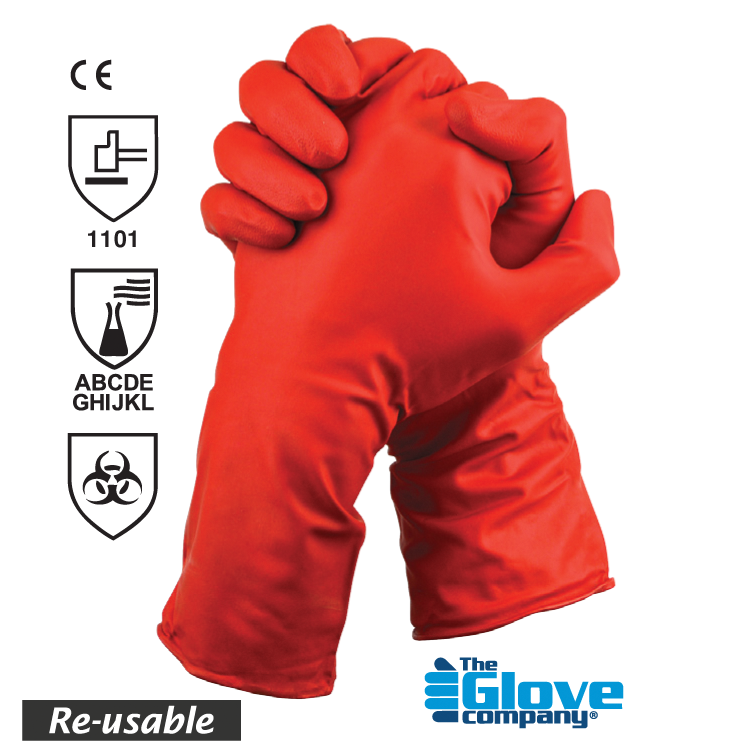 What Makes These Different?
Chloronite® gloves have a higher rating and more passes on aggressive chemicals than many of those other heavy gloves
Chloronite® gloves bring the proven chemical protection of Chloroprene and Nitrile together for the first time
Chloronite® gloves are re-usable offering high cost savings
These gloves offer high dexterity and a lightweight design
Hi-Vis Red for simple visual identification
Ambidextrous, thin and flexible
Defense NATO & NSN Numbered Gloves
11 letter approval for hazardous chemicals
Cost effective price range
Wide range chemical resistance
Soft nitrile inner lining
Accelerator free
5 available sizes
Latex free
Ambidextrous
Re-usable
High dexterity
Lightweight co-polymer
Independent third-party certified testing
Protection from Harmful Chemicals Including:
EN 374 A,B,C,D,E,G,H,I,J,K,L
Level 6 pass on Methanol (A)
Level 6 pass on Acetone (B)
Level 6 pass on Acetonitrile (C)
Level 6 pass on Dichloromethane (D)
Level 6 pass on Carbon Disulfide (E)
Level 6 pass on Diethylamine (G)
Level 6 pass on Tetrahydrofuran (H)
Level 6 pass on Ethyl Acetate (I)
*See Tech Data Sheet
Level 6 pass on n-Heptan (J)
Level 6 pass on Sodium Hydroxide (K)
Level 6 pass on Sulphuric Acid 96% (L)
Level 6 pass on Unleaded Petrol
Level 6 pass on Methyl ethyl ketone
Level 6 pass on Xylene
Level 6 pass on Skydrol*
Try a Risk Free Guaranteed Trial Offer*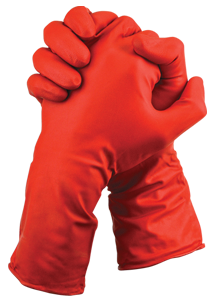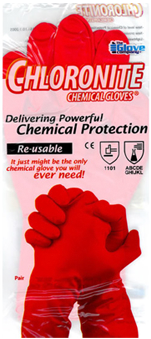 *If not completely satisfied, contact your local R.S. Hughes Branch within 30 days for a full credit.
Request Your Free Gloves!
*Name
*Email
*Phone
*Zip