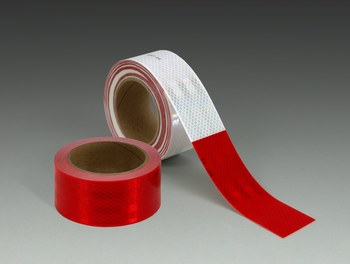 3M Diamond Grade 983-326 ES Red / White Reflective Conspicuity Tape - 1 1/2 in Width x 150 ft Length - 0.014 to 0.018 in Thick - 30867
051135-30867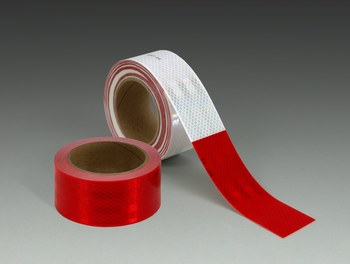 3M Diamond Grade 983-326 ES red / white reflective conspicuity tape comes in a 1 1/2 in width, 150 ft length and is packaged 1 per case. When purchasing this product, consider the thickness. The variances in thickness often make an important difference in proper performance. This reflective conspicuity tape has a 0.014 to 0.018 in thickness. This reflective conspicuity tape meets the following standards: DOT-C2, FMVSS 108.
Product Specifications
Alternating 6 in red / 6 in white
---
Converting
Do you need this material cut to fit your application needs? No matter the size or shape of your project, Saunders can cut it down to size.