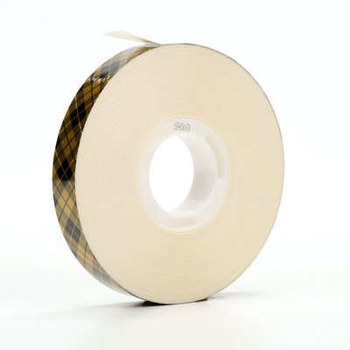 3M Scotch ATG 908 Gold Transfer Tape - 1/2 in Width x 36 yd Length - 2 mil Thick - Densified Kraft Paper Liner - 49343
021200-49343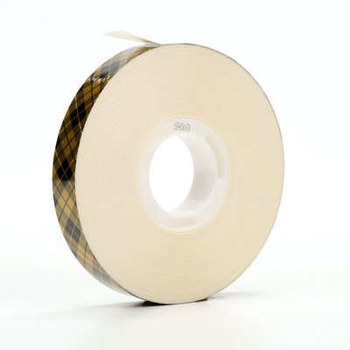 3M Scotch ATG 908 gold transfer tape comes in a 1/2 in width, 36 yd length, uses an acrylic adhesive and is packaged 12 rolls per inner, 6 inners per case. Can be used in the following temperature range: -40 F to +150 F. When purchasing this product, consider the thickness. The variances in thickness often make an important difference in proper performance. This transfer tape has a 2 mil thickness. Products in this category feature a liner on the back which you peel away from to expose the adhesive material before applying to the substrate. The liner material for this product is composed of densified kraft paper.
Product Specifications
Maximum Operating Temperature:

Minimum Operating Temperature:

12 rolls per inner, 6 inners per case
---
Converting
Do you need this material cut to fit your application needs? No matter the size or shape of your project, Saunders can cut it down to size.