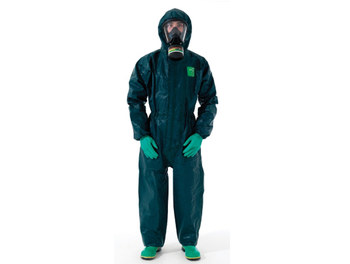 Ansell Microchem Chemical-Resistant Coveralls 4000 GR40-T-92-121-07 - Size 3XL - Green - 18066
076490-18066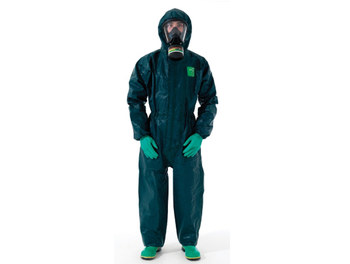 The Ansell Microchem chemical-resistant coverall comes in green. Proper sizing is important when buying this part. The size for this product is 3XL. These types of items are designed for specific applications which feature ways of safeguarding & shielding itself and/or the user. This product is designed and manufactured such that it offers the following protection: Biohazard Protection.

WARNING: This product can expose you to chemicals including 2-mercaptobenzothiazole (MBT) & Tetrabromobisphenol A (TBBPA), which are known to the State of California to cause cancer. For more information go to www.P65Warnings.ca.gov.
Product Specifications
Chemical-Resistant Coveralls
---
Looking for repair services for this product?
Our team of factory-certified, expert technicians is here to help with your safety equipment repair needs so you can get your equipment back to factory specs as quickly and efficiently as possible.