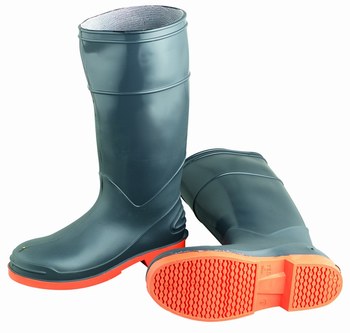 Dunlop Sureflex Chemical-Resistant Boots 87982 879820500 - Size 5 - PVC - Gray/Orange - 14925
791079-14925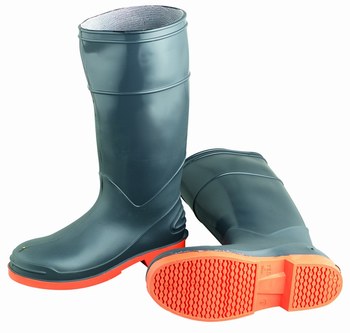 R.S. Hughes carries a large selection of product shapes and sizes to help best meet your specific applications. Width, length & height are some of the more common measurements to consider. This product has a 16 in height. The Dunlop Sureflex chemical-resistant boot is packaged 1 pair, 6 pair per case, comes in gray/orange and meets ASTM F 2413-11 standards. Proper sizing is important when buying this product. The size for this product is 5. These types of items are designed for specific applications which feature ways of safeguarding & shielding itself and/or the user. This part is designed and manufactured such that it offers the following protection: Abrasion-Resistant, Chemical-Resistant, Grease-Resistant, Oil-Resistant, Slip-Resistant, Water-Resistant.
Product Specifications
Impact & Crush Protection:

Reinforced Shaft

;

Reinforced Toe

Abrasion-Resistant

;

Chemical-Resistant

;

Grease-Resistant

;

Oil-Resistant

;

Slip-Resistant

;

Water-Resistant

Animal Fat

;

Grease

;

Oil

;

Petroleum
---
Looking for repair services for this product?
Our team of factory-certified, expert technicians is here to help with your safety equipment repair needs so you can get your equipment back to factory specs as quickly and efficiently as possible.