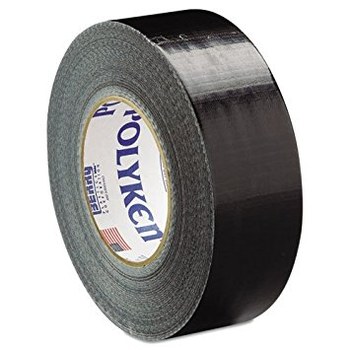 Polyken Berry Global Black Duct Tape - 60 in Width x 1300 yd Length - 12 mil Thick - 231 60 X 1300LY BLACK
231 60 X 1300LY BLACK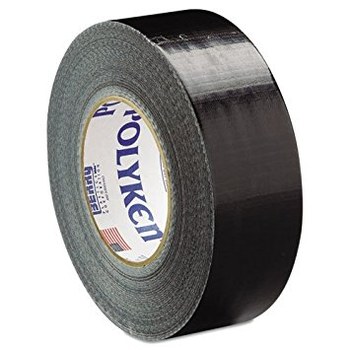 Polyken Berry Global black duct tape comes in a 60 in width, 1300 yd length and uses a rubber adhesive. Can be used in the following temperature range: +40 F to +200 F. Provides a tensile strength of 50 lb/in. When purchasing this product, consider the thickness. The variances in thickness often make an important difference in proper performance. This duct tape has a 12 mil thickness. Some duct tapes have grades assigned to them. This particular duct tape is considered military grade. In addition to the other properties this product is abrasion-resistant, chemical-resistant, moisture-resistant. This duct tape meets the following standards: ASTM D 5486 Type IV Class 1, DPM 871-3, PSTC 101.
Product Specifications
Abrasion-Resistant

Chemical-Resistant

Moisture-Resistant

Maximum Operating Temperature:

Minimum Operating Temperature:

ASTM D 5486 Type IV Class 1

DPM 871-3

PSTC 101
---
Converting
Do you need this material cut to fit your application needs? No matter the size or shape of your project, Saunders can cut it down to size.
Learn More
Get a Quote