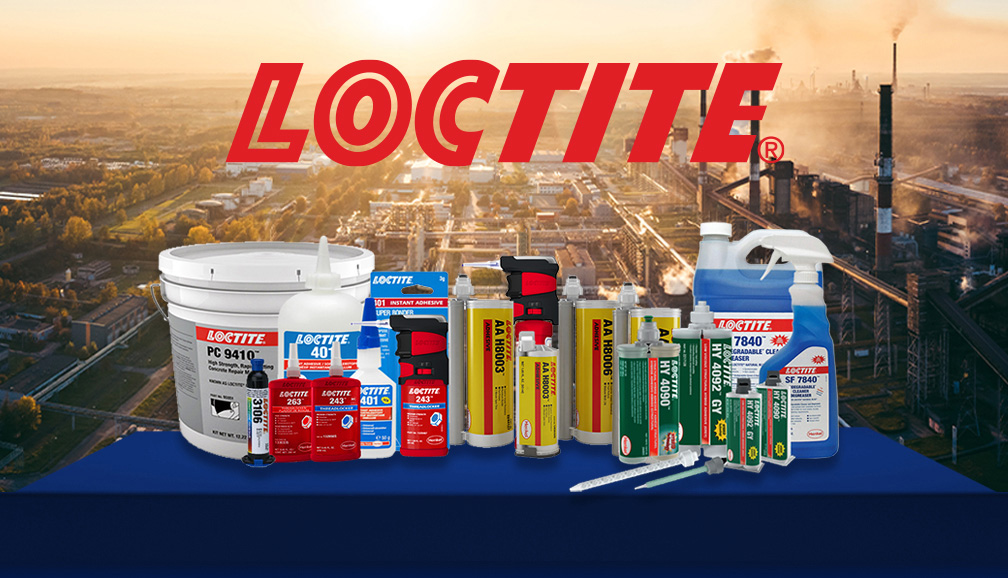 As the world's leading innovator of adhesives, sealants, and surface treatments, Loctite® provides breakthrough solutions for the most demanding industrial applications. Get the most out of your production with products that reduce downtime, improve reliability, and lower costs.
Featured Products
Resources
Join assembly and repair pros on a new e-learning
platform that includes 100% free, interactive
content curated by experts to help you
improve your skills.
Complete the full training and receive a
digital Loctite® certificate.
LOCTITE & R.S. Hughes
When you choose Loctite,®you receive more than reliable assembly.
You receive personalized customer care by R.S. Hughes representatives
trained to tailor products and services to solve your biggest challenges.

The pioneering spirit of Loctite® and their unyeilding commitment to
industrial customers has made them a leading partner of R.S. Hughes
for more than 30 years.