R. S. Hughes / Loctite Showrooms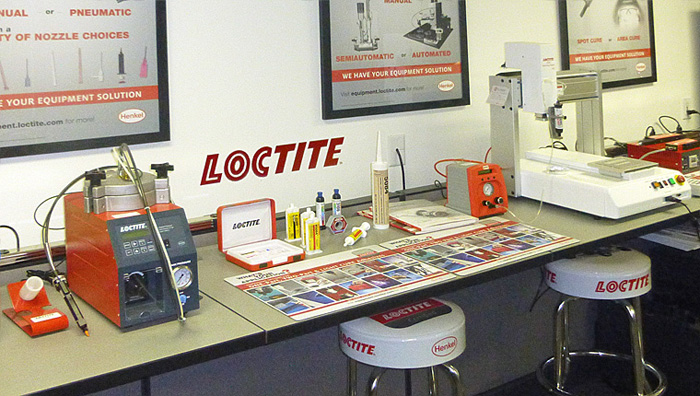 R.S. Hughes / Loctite Showroom Locations
- Contact us to schedule a demonstration -
R.S. Hughes has partnered with Henkel Loctite to establish equipment showrooms for Loctite® brand equipment. Each showroom allows prospective customers to get hands-on experience with Loctite® brand equipment and products before purchasing.
These hands-on facilities are equipped with dispensing and light curing systems. The staff at each R.S. Hughes / Loctite showroom has been trained on the use and operation of the equipment and can assist you to select the Loctite systems and products that solve your manufacturing and assembly needs.
Experience Loctite Engineering:
Pressure-time Dispense Systems
Syringe Dispense Systems
Valves
Cartridge Dispensers
Hot Melt Adhesive Applicators
2-part Adhesive Applicators
UV & Visible Light Cure Systems (Chambers & Spot Cure Systems)
UV & Visible Light Measurement Radiometers
Hand-held Pneumatic & Manual Applicators
Dispense Needles, Tips, Mix Nozzles, Accessories, Spare Parts


Contact us today to experience the R.S. Hughes difference.
We look forward to serving you.