The New R.S. Hughes Website Design
Below is a short list of some of the biggest updates & changes we've made to the new and improved rshughes.com design.
Menu
We have compiled all of our menu options into one, easy-to-access list that can be accessed by clicking on the "hamburger menu" located at the top left corner of the website below our logo in the tab titled "All."

Account Tools
All of our account-specific tools, including My Quick Lists, Order History, Purchasing Management, and Inventory Management are now located in a menu at the very top of our website to give you quick access to any of your account needs from any page.

FAQ's
There is now an FAQ's page with helpful tips and information which can be accessed under the new "Customer Service" tab, located under the account/cart icons in the menu at the top of the page.

Your Branch
The branch nearest you will now auto-populate based on your location. For branch contact information, simply drop down the "Your Branch" tab that is displayed at the very top of the website to the right of our logo.

Solutions
We have put all of our resources and Solutions in one spot to simplify the way we work for you and your business! All of our helpful tools can now be found under the "Solutions" tab in the main menu.

Contact Us
We've updated our Contact page to now include a quick and easy form that you can utilize to get in touch with the best team or specialist for your question or needs by entering your information. This form will be sent as an email directly to us and will allow us to contact you back quickly.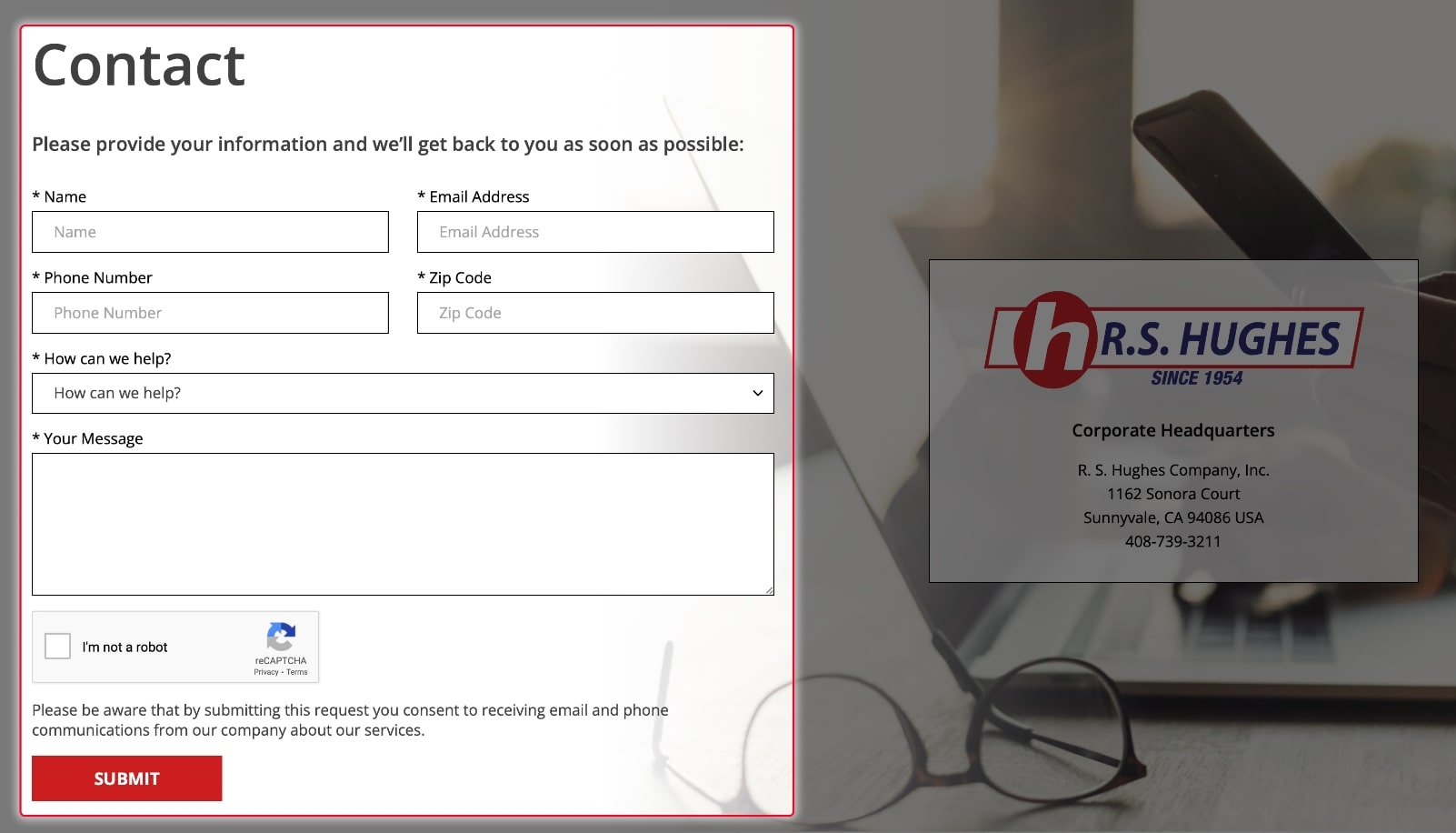 Shopping Experience
The new and improved "Category" shopping experience so that it gets you in front of the products that best suit your needs quicker. Access these categories from the "Products" tab in the main menu, or by scrolling down on the homepage to the "Shop by Category" section.

This will allow you to refine your search using the filtering tool which will help you find the product search results you're looking for.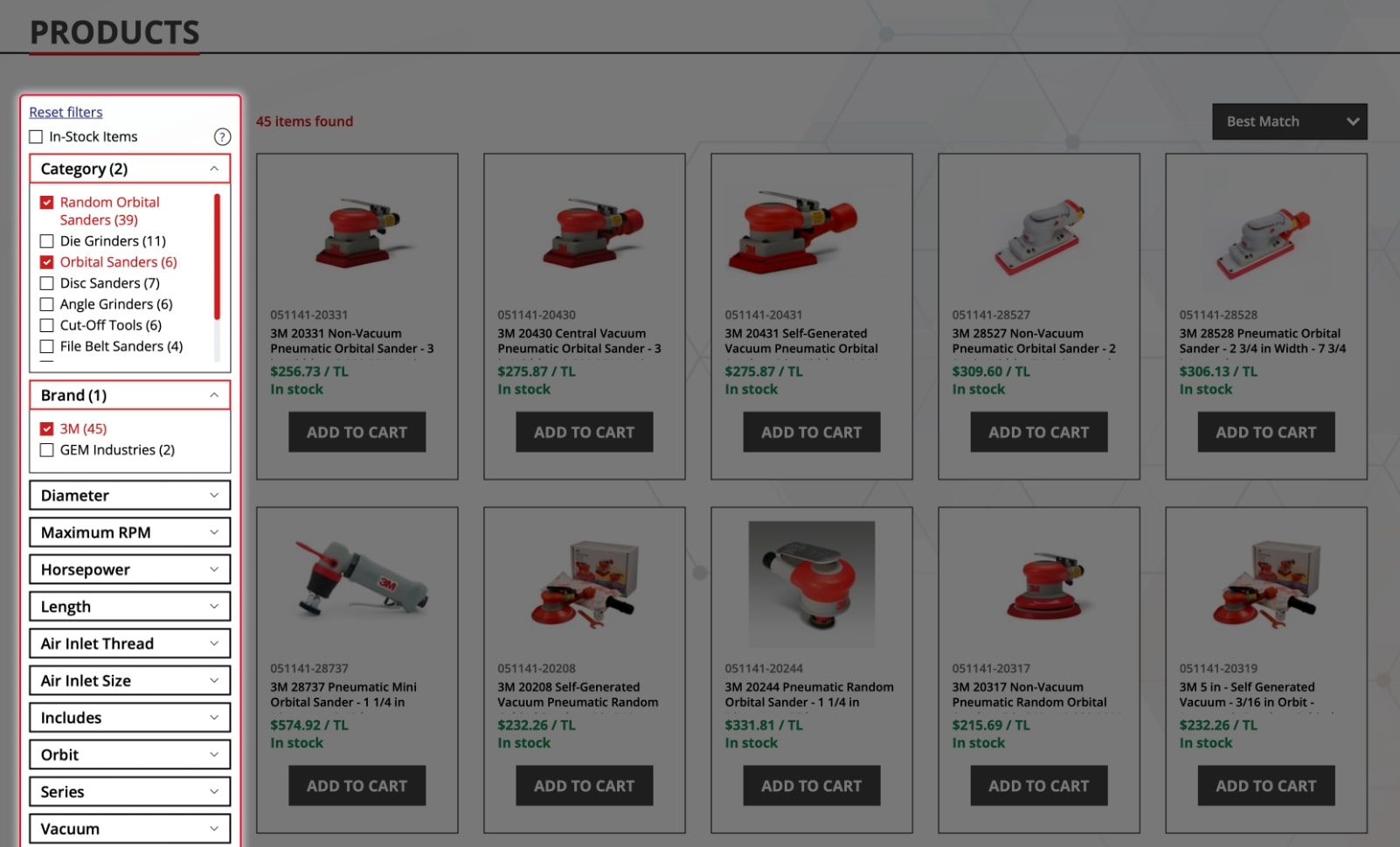 We have also added a way to shop by "Industry", which can be accessed from the main menu on our homepage under "Industries", or from the "Our Top Industries" section located below the "Shop by Category" section of the homepage.

All of these additions and more were implemented to improve each user's experience while shopping on our site. Whatever you need, R.S. Hughes is prepared to deliver it, all while giving you the shopping experience you deserve.
If you have any questions or feedback about these new features, please don't hesitate to reach out to us at 1-877-774-8443 or visit our brand new Contact Us page.
As always, thank you for choosing R.S. Hughes for all of your industrial supply needs.
— R.S. Hughes Team