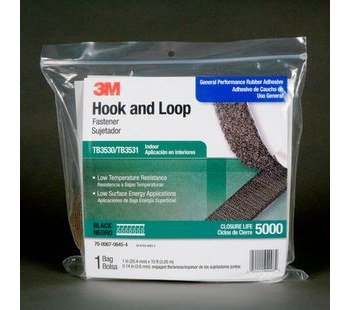 3M TB3530/TB3531 Black Reclosable Fastener - Hook & Loop with 300 hooks/in Stem Count - 1 in Width x 10 ft Length - 92008
051111-92008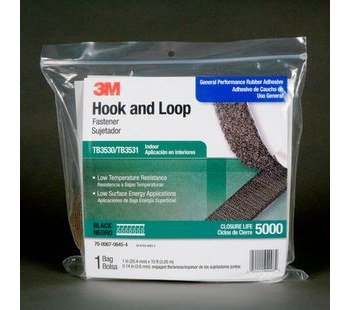 3M TB3530/TB3531 black reclosable fastener comes in a 1 in width, 10 ft length, uses a rubber adhesive and is packaged 1 strip per bag. Can be used to a maximum temperature of +200 F. These products are generally considered "hook & loop" products. While the traditional system is that of a hook and a loop, some of these products also use an interlocking mushroom like head. This particular 3M item is the hook & loop side with a density of 300 hooks/in. This is an adhesive based reclosable fastener.
Product Specifications
Maximum Operating Temperature:
---
Converting
Do you need this material cut to fit your application needs? No matter the size or shape of your project, Saunders can cut it down to size.
Learn More
Get a Quote